"Do You Know How Long Should a Blog Post Be?" written by Mike Marko.
Have you struggled with how long should a blog post be?
You could be writing your very first blog post;
Or maybe you have been blogging for a while but have heard a lot of conflicting information about how long a blog post should be.
That's why I want to take the time to give you some guidance based on what Bren and I do to create our successful blog.
So let's get to big question…
"How Long Should a Blog Post Be?"
I get that question quite frequently.  And unfortunately there is no straight forward answer because a lot of it depends on what you are trying to accomplish, how often you post, and a variety of other factors.
That being said, today I'm going to talk about the rule of thumb we use to determine how long should a blog post be.
So let's dive in…
The Really Short Blog Post (200 to 400 Words)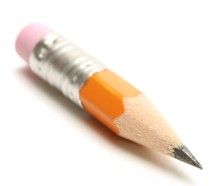 Really Short Blog Posts are ideal for a variety of situations.
The first being the beginner blogger.
I get it… it can be a struggle to create the very first few blog posts, or even the first twenty.  But even if you are struggling with what to say, coming up with up with roughly 200 to 400 words for a blog post should be relatively easy.  The key when you are beginning is to get into the habit of blogging regularly.  Don't stress it if you aren't blogging 2000+ words like Niel Patel.  At least you are blogging.
The fact you are blogging regularly is GREAT!  You are finding your voice, getting into the habit of blogging, and even getting used to your blogging platform.  Congratulations for committing to blogging!
The other reason to use Really Short Blog Posts is to get the quick blog post out.
Now if you have been blogging for a while, it is still advantageous to use really short blog posts.  I know I use these occasionally.  I use these Really Short Blog Posts to get some content out quickly when my schedule is tight, but I also try to augment the short blog post with a video or audio.
You still want to have a respectable amount of content.  You can use your own video or audio, or you can use go to YouTube and embed someone else's.  Then talk about the video a bit.  Done!
Blogging daily is very important.  But if you don't have that much time, then the occasional quick blog post can get the job done.  Remember that you will develop regular readers.  Don't leave them disappointed by missing a day when you can create at least something quick and relevant.
Plus Google loves it when you are producing regular content.  It shows your blog is relevant and fresh.  When Google loves your blog it gives you an edge in your ranking.
The Short Blog Post (400 to 600 words)
Yeah, 500 words is considered a short blog post. I know it used to be the *minimum* standard for ranking in Google, but that isn't really the case anymore.  You need at least 600 words to indicate to Google that you have enough content to possibly end search.
Remember: Google's goal is to end search.  If you don't have enough information to satisfy the searcher, then Google will probably not rank you very high.
The guidelines are still similar to the Very Short Blog Post: you should try to include other content like a short video or an audio, or even some images.  But that isn't as important for the Short Blog post.
For instance, sometimes if you are giving a quick technical tip it can be a stretch to go much more than 400 words.  In that case embrace that you have valuable content to share, and try to illustrate your message as much as possible so it is crystal clear.
The "Average" Blog Post (600 to 800 words)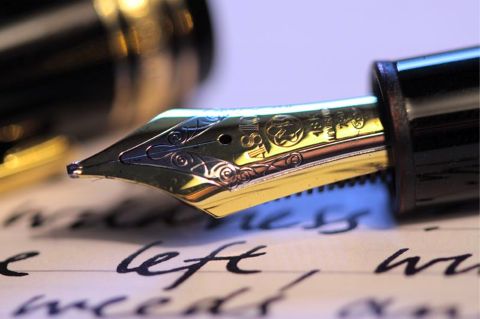 Bren and I shoot for 600 to 800 words for our average blog post.
The reason: it ranks well, and you can insert your keywords into the blog post enough to show to Google that it is relevant (without keyword stuffing – jamming in your keyword so it reads awkward).
You also have enough content to keep your reader on your blog page long enough so it looks like you have some good content for the visitor.
These blog posts are ideal when you are writing to target a large variety of long tail keywords for a particular topic.  They are quicker to write, and easier, than trying to write Long Blog Posts when you are trying to write around specific long tail keyword clusters.
The Long Blog Post (800 to 1400 words)
Let's really think about it.. 800 to 1400 words isn't really THAT long.
Not really.
Looking at the word count already writing this blog post and I'm already at ~850 words and I'm not done with my message.  There is enough content to provide value, and it is really easy to write once you get into the practice of it.  I'll add a couple pictures to this post and this will be a value packed piece of content.
Most importantly, 800+ word blog posts rank pretty good in the search engines.
Many of our money pages are in the 800 to 1200 word range.  A money page is where you are writing about your opportunity, or reviewing another opportunity (not necessarily competing), with the specific purpose of getting leads or even sales.  We rank quite a few money pages so it illustrates this word count is effective.
The Longer Blog Post (1400 to 2000 words)
Ok, ok… I could have thought of a better description for this length of blog post length.  But what the heck… I'm sticking with it.
We don't have a lot of blog posts this long: typically these are money pages that have grown over time.  I will keep adding to a money page over time, tweaking and improving, and eventually before I know it they become Longer Blog Posts.
At this point you have a lot of content for the reader to digest.  While using headings is very important for the smaller blog posts, but at this point you are going to have a lot of headings to keep the blog easy to read.
And these blog posts are a lot easier to rank.
We may create one or two of these blog posts every month.
We then also have a bunch of shorter blog posts (with similar topics) linking to this blog post to help give it some solid back linking, and get more traffic to the post.
The Pillar Blog Post (2000 to 3500 words)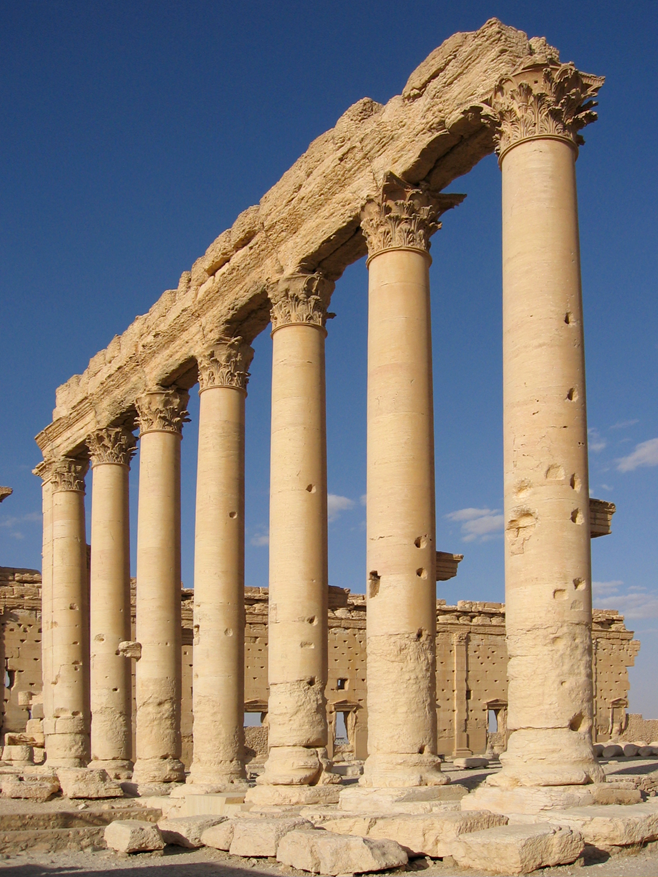 The pillar blog post forms the cornerstones of your blog. We only have a few in our blog right now, but now that we have a lot of content we'll try to write one every one or two months.
Obviously, these take a lot more effort than the typical blog post.
But the are WELL worth it.
The concept is to have all your Longer Blog Posts, as well as the rest, of a similar content, linking to these Pillar Blog Posts.  This lends a lot of credibility in the eyes of Google to these more epic blog posts.
These longer blog posts will also help you rank for the tougher keywords.
Now I know there are some that recommend that you should try to only create blog posts of at least 2000 words.  But I don't really think that is practical, or necessary.
The shorter blog posts definitely have an important place in your blog. When you are just starting off, blogging regularly is key.  In my opinion, it is only have you have a significant amount of  blog posts under your belt that you should focus on the longer blog posts.
That being said, after a few months I recommend attempting to write your first Pillar Blog Post.  Don't worry if you fall short the first or second attempt.  Just keep at it because having the occasional longer blog post is very important for your blog.
So… How Long
Should

a Blog Post Be?

Like I discussed, the answer isn't straight forward.  It depends on what you are trying to achieve.

But the most important thing is that you are consistent with your blogging, no matter what.  In the end, that's what truly is important… that and the experience of your readers (of course).

Happy blogging!

By the way, for the record this blog post ended up being roughly 1540 words.  And that wasn't too bad, was it?

P.S. – If you like this post, feel free comment down below and/or share on Facebook.
Suggested Articles:
1. Kalatu Premium is HERE | Kalatu Premium Review
2. How to Start a Blog
3. Spin Rewriter 5 Review | Article Spinning Software
Author: Mike Marko
Click here to contact Mike
www.IMConsultantServices.com
If you are interested in learning how to make money online, click the following links to learn more about IPAS 2 and check out this Empower Network and Jeunesse review.
If you want help marketing online, then check out our services at IM Consultant Services.
Article:

Do You Know Long Should a Blog Post Be?