" 11 Free Things for Entrepreneurs That Make it Easier To Working from Home" written by Guest Contributor.
How would you like to work from home? I can tell you from experience that it'a the best. No alarms.  No commute.  I get to work in my yoga pants.  And, of course, freedom with my schedule.
I could never go back to a 9-5 job.
I do have to admit though there are a few minor drawbacks. Somedays I miss adult interaction. My little dachshund Chocolate is not much of a conversationalist. I noticed I tend to latch on to anyone who will strike up a conversation at the gym.
And since I am responsible for my own schedule  I can tend to get distracted. Especially with YouTube videos of Jimmy Fallon-Tonight show game videos.
I put together a list of a few free tools I've used to help me with these minor issues and added in a few tools for marketing your message.
11 Free Tools For Entrepreneurs When They're Working from Home
Noiz.io
Noiz.io is a really cool free app called an "Ambient Sound Equalizer."
There are times when you're working that you want some background sounds and music is  a little too distracting
Noizio gives you beautiful nature sounds to have playing in the background while you're working. It 's kind of nice to have the option to have the sounds of a roaring fire or ocean waves while you are working in the comfort of your living room. I've used It a few times and to be honest It get's a little annoying after  about 10 minutes or so. It's nice to have the option though.
Skitch
Since I work on line I need to be able to communicate in as few words as possible sometimes. With Skitch get your point across with fewer words using annotation, shapes and sketches.
Its really fun. You can use a screen shot take a new pic, sync with Evernote or upload a pic. Here is an example below. You can use arrows or draw text box or use the sketch option.
MemeGenerator.net
We all know a meme is a funny image, video or piece of text,  that is copied and goes viral on the Internet.
MemoGenerator.net is an online meme generator. You can use some of  the most popular memes on the internet, create your own meme or caption your favorite character like grumpy cat.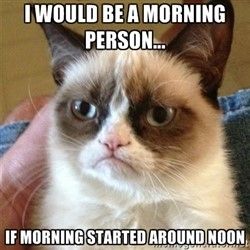 You can use an existing popular meme and create your own caption. Or create an image and caption.
Recite.com
With recite.com you can create beautiful visual quotes as images. Just put in your favorite quote Download and share on your favorite social network.
If you need some structure in your day, you can set a timer for each projects using this next free tool
http://e.ggtimer.com is basically a timer for your computer. You can set it up for any number of minutes or hours. Here is a sample.
Example usage:
http://e.ggtimer.com/5minutes
http://e.ggtimer.com/1hour
http://e.ggtimer.com/30 (defaults to seconds)
Special Timers:
http://e.ggtimer.com/pomodoro (does one 25/5 minute cycle)
http://e.ggtimer.com/morning (can help get your blood pumping)
http://e.ggtimer.com/brushteeth (for healthy teeth)
http://e.ggtimer.com/tabata (8 reps of 20/10 second intervals)
I know you probably have a timer on your phone, but there may be times you just want to have it pop up on your Computer. For instance if you want to commit to working for 30 minutes on a projuect without checking email or social media. Just set a timer.
Copypaste
With the copy paste character tool allows you to copy different symbols and characters like these below.
☺☃
ROCKETSHIP.FM
If you are in need of some adult conversation or need a little motivation/ inspiration for your blog check out the Rocketship.FM PODCASTS : Interviews from successful entrepreneurs FOUNDERS AND CEO'S OF START-UPS.
BitLy
BITLY To  Shorten your URL.  This is a great tool to both shorten your website address, and to provide tracking as to how many times the link is clicked and from what country.  You can also customize the URL.
Startupnotes.org
StartUpNotes Are DOODLE NOTES from founders of START-UP Companies "A startup is a company working to solve a problem where the solution is not obvious and success is not guaranteed," says Neil Blumenthal, cofounder and co-CEO of Warby Parker.
Selfcontrol
SelfControl is a free and open-source application for Mac OS X that lets you block your own access to distracting websites, your mail servers, or anything else on the Internet. Just set a period of time to block for, add sites to your blacklist, and click "Start." Until that timer expires, you will be unable to access those sites–even if you restart your computer or delete the application.
http://www.tryspruce.com
http://www.tryspruce.com make images for your tweets because tweets with images get more retweets.
In Conclusion
P.S. – If you like this post, feel free comment down below and/or share on Facebook.
Suggested Articles:
1. Learning From Kim Kardashian- How to Write an Interesting Blog
2. 5 Reasons You Want to Join the Tiger 21 Club
3. Are You in Frank Kern's Triangle of Trust?

If you are interested in learning how to make money online, click the following links to learn more about IPAS 2 and the new blogging system, Kalatu and check out this Empower Network and Jeunesse review.

Article:  
11 Free Things for Entrepreneurs That Make it Easier When Working from Home